use revolut to pay abroad without exchange fees
---
Have you ever thought about traveling across the world and using just one card to pay all of the expenses without paying any additional fees? With Revolut, this is a reality!
Revolut is prepaid Mastercard debit card (the first editions were Visa), issued by a non-bank company Revolut based in the UK.
I use the Revolut card when I need to pay abroad and don't want to pay any additional bank fees.
I have been using it since 2017 and it is the most suitable card for traveling abroad. With standard plan, which is for free, Revolut offers a free withdrawal from an ATM up to £200 (or equivalent in another currency) per month. Above £200 limit, there is an additional charge of 2% from the withdrawal. You can also use Revolut to exchange one currency to another by the best rate possible (Forex rate), everything for free up to £5000 (or equivalent in another currency) per month. Above £5000 limit and during the weekends, there is an additional charge of 0.5 – 1%, based on the following list:

+0.5% to all major currencies (ie. USD, GBP, EUR, AUD, CAD, NZD, CHF, JPY, ISK, SEK, HKD, NOK, SGD, DKK, PLN, and CZK); and
+1% to all other currencies including THB and UAH. (this means over the weekend THB and UAH have a 2% markup.)
However, paying 0.5 – 1% additional fee is still better than paying by card of most local banks abroad, where the exchange rate is much much worse. Sometimes I use the ATM withdrawals also here in the Czech Republic in case my local bank's ATM is not close to me. But be careful, some banks across the world charge you when you want to withdraw money from ATM using foreign-issued cards. Avoid withdrawing from ATMs of these banks.

In addition, Revolut offers you a free UK account and free EURO IBAN account. Sending the SEPA payments is for free. Revolut uses so-called turbo payments for SEPA and that is why the recipient receives money very fast.
I also use Revolut when I go to lunch with my colleagues. We pay a bill together by Revolut card and then the Revolut app splits the whole bill into several parts and sends a request to all of my colleagues (using Revolut app) to pay their part of the bill. They just click an accept button in their app and I receive my money for lunch back. As you can see on this example, sending money or requesting money from friends is very quick.
For any internet payments like purchases on AliExpress or similar servers, I use Revolut virtual card which lives just in your app so it is more secure than using a physical card for internet payments.
Any card you have can simply be frozen by tapping your finger.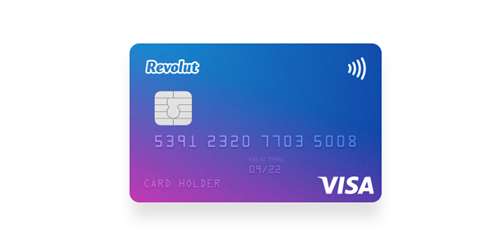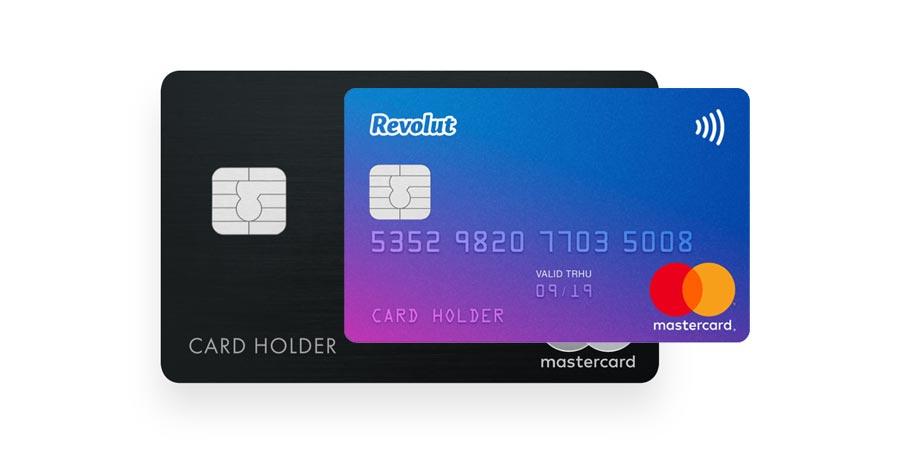 Because Revolut works like a prepaid card, it's not tied to any of your accounts. You need to top up your Revolut account in advance either by card, bank transfer, or from another Revolut user. If anyone would accidentally misuse your card for any reason, you will only lose the balance. But there are a lot of security settings. For example, you can enable your card only if it's near to your phone. You can also turn on and off things like contactless, swipe payments, online payments and ATM withdrawals, and location-based security.
When I traveled to Austria last year, I had to pay a toll to pass a tunnel and I used my Revolut card. The man sitting in the counter used a swipe payment, but it was canceled to my surprise. So I turned the display of my phone on and saw a notification from Revolut saying that swipe payments are disabled and if I wish to enable them in settings. I enabled it and the payment was OK on the second try. That quick it is.

Everything can be set up easily from within the Revolut app. Once any payment is made, you will receive an instant push notification to your phone.

Revolut supports Apple Pay and you can also add it into Google Pay.

Besides
transferring money abroad with the interbank exchange rate
,
Revolut app
allows you to meet your personal goals by saving some money with every payment and budgeting, or, if you wish to support any good thing, you can use
donate function
. They also offer insurance and investing in shares and cryptocurrencies.
I personally don't recommend to use Revolut to buy cryptocurrencies, shares, or insurance.
These services are better provided by other specialized companies.
There are 3 pricing plans available for personal use. In addition, you can also leverage Revolut to support your Business.
The first plan that I described above is called Standard and costs £0 per month. Yes, it is for free!
The second one is called Premium, and for £6.99 per month offers a little bit more compared to the Standard plan, that is:
No monthly limit for exchange in 30 fiat currencies
ATM withdrawals up to £400 per month without any fee (comparing to £200 on the Standard plan)
Overseas medical insurance
Delayed baggage & delayed flight insurance
Global express delivery
Priority customer support
Instant access to 5 cryptocurrencies
Premium card with exclusive designs
Disposable virtual cards
LoungeKey Pass access
And finally, the third plan is called Metal. As the name suggests, you will get a metal Revolut card, for £12.99 per month, plus the following comparing to the Premium plan:
ATM withdrawals up to £600 per month without any fee (comparing to £400 on the Premium plan)
Exclusive Revolut Metal card
0.1% cashback within Europe and 1% outside Europe on all card payments
Get access to a concierge to help you manage your lifestyle
From time to time, Revolut provides new clients with free card (free delivery included) plus cash bonus after the first payment made by the Revolut card. The amount of the cash bonus is based on the country where you live.
You can enable this promo clicking the following button:
During the registration process, you will have to fill in your phone number, where you will receive a link to download the Revolut app. After downloading the Revolut app, just follow the verification steps and order your free card. If you choose standard delivery, the card will arrive into your post box in around 7 days.
To sum it up, Revolut is the most convenient for payments in other than your local currency, either when traveling abroad, or making online payments, all at interbank exchange rates. When you get to know the less developed countries of the world, you will leverage the free ATM withdrawals. And finally, when you are enjoying meals and atmosphere with your friends in restaurants, splitting the bill with Revolut will come handy. With the Standard plan, you have all these features for free! Get your first free Revolut card by clicking the pink button above!